rz 30 Day Makeover Program For Women
Start your 30 Day Makeover Now! Or start after Thanksgiving, Monday November 27 and look and feel better before the start of the New Year.
The rz Makeover Program is for busy moms, career women and is designed to give your body an immediate KICK START to increase your metabolism and start the process of burning fat. It's not a quick fix weight loss solution (although you will lose fat).
You are guided on What to Eat Exactly AND HOW TO WORKOUT during the 30 days for an introductory price for *new guests of $114. *For our current clients, no additional fees apply. 
Component 1: Perform our rz workout system for women.
Perform our Polar heart rate monitored workouts that integrate cardio intervals on treadmills, cybex arc trainers, water rowers and schwinn air bikes. Plus our amazing strength training exercises that will get you fit and in shape. We only work with women so we know what you are looking to do and our rz workout system helps you accomplish your goals. Check out the video. You might know some of these moms.
This program is specifically for all fitness levels. Everyone workouts at their own level of fitness and is supervised by a fitness professional. redzone fitness provides scripted workouts that is gone over by your instructor. They make sure you do the movement correctly and help you if you need to modify the particular exercise.
Beginners and Intermediate can power-walk, slow jog and or run during the intervals on the cardio machines. You can use less weight and work at a comfortable pace that still provides a challenge. If there is an exercise you cannot perform, we modify the exercise to fit you. You can execute the exercise at your own pace. Never feel rushed.
Advanced participants can jog, run or sprint on the cardio machines. They increase the weight to challenge their muscle more and execute some of the more skilled exercises. You can move through the  exercises with less rest period.
Each one of our workouts last almost an hour which means they are fast, effective and we have classes starting at 530am in the morning to 10:30am and classes that start at 430pm.
The workout is scientific based.
The Afterburn Effect: Keep Burning Calories After a Workout
RedZone Fitness implements full body workouts along with cardio intervals.These types of workouts are scientific based and create what is simply termed 'The Afterburn'. This simply means you burn calories not just during the workout but hours after.
The so-called "afterburn effect" — which sounds like rocket science and is more officially known as "excess post-exercise oxygen consumption" or EPOC — isn't new in the world of fitness. Several studies suggest a strong correlation between the number of calories burned post-exercise and the activity's intensity .Basically, the longer and more intense the exercise, the more oxygen the body consumes afterward. This means a higher sustained metabolic rate and thus more calories burned throughout the day. We use Polar Heart Rate to monitor your exercise intensity. You'll see monitors around the studio showing you how many calories you're burning and how hard you heart is working. You can push harder or back off some. We love heart based training it works!  All clients are required to purchase their own Polar Heart Rate monitor and we provide you with a discount.
Component 2: Implement our simple to follow nutrition plan.
Follow our simple nutrition guide. It includes:
The Strategies And Concepts Needed For FAT LOSS.
Supportive Foods that increase metabolism, provide health and energy.
Sample Templates To Show You How To Put Meals Together.
Great Snack Ideas Guide Book.
You cannot increase your metabolism change your body composition without understanding very simple nutrition. WE MAKE IT SIMPLE!
Here are some More details about the program.
You're going to work hard for 30 days and eat right BUT your results are going to come fast and will be significant when you follow the program.
We  provide you with an INBODY body composition evaluation on Day 1 and follow up with another body composition 30 days later. Click here to learn more about the inbody test.
The Cost:The entire rz Makeover Program For Women for 30 Days is $114 for new guests.
When you join our rz Makeover Program For Women not only do you get targeted fitness & fat loss training you'll get:
Unlimited Heart Rate Monitored Group Training For Women Only during the 30 days. All workouts are supervised and coached by a Fitness Professional.
Step by Step Nutrition Guide.
Great Snack Ideas Guide Books Part 1 and Part 2.
Full grocery lists (know exact what to shop for).
Sample meal plan.
Intro Body Composition Evaluation by INBODY before you start and after the 30 Days.  Click here to learn more about INBODY
All participants must purchase a Polar Heart Rate Monitor. We have 3 models.
Please Choose One of Your Polar Heart Rate Monitor Options so that its programmed for YOU, fits YOU and is HYGIENICALLY SAFE.
The Polar OH1 Optical HR Sensor is the newest technology that is a great alternative to heart rate chest straps and wrist-based heart rate tracking that can record up to 200 hours of stand alone Heart Rate Data. Goes right around your arm or forearm.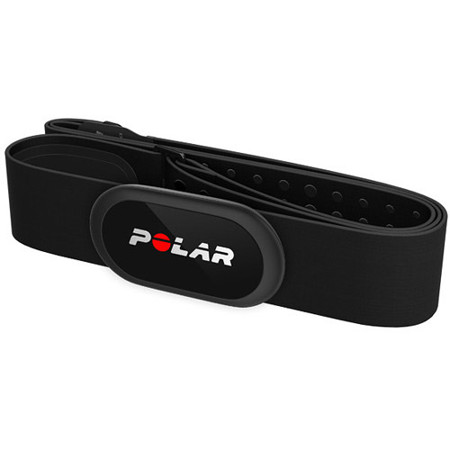 The New Polar H-10 Sensor-$80 
The H10 combines the latest in Bluetooth Smart technology with updated algorithms that provide the precision our redzone clients need. Fits around your chest.
The New Polar A-370 Watch-$165
Polar A370 is a sleek and sporty waterproof fitness tracker that helps you stay on the pulse 24/7 with continuous heart rate monitoring, advanced sleep tracking and Polar's unique workout features. Find the balance: be active, have a rest and enjoy. Goes right around your wrist.